Brazil's Premier Team Of GAF Master Elite® Certified Contractors
Guarantee Roofing and Seamless Guttering is a Master Elite® Contractor certified by GAF, an elite designation that less than 3 percent of all roofing contractors currently hold! This indicates that we take our jobs very seriously, paying attention to every detail and delivering an outstanding customer experience.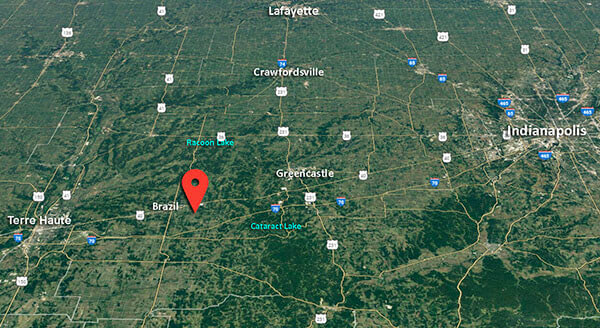 In recognition of a continuous effort to go above and beyond, our team has also been awarded the GAF Training Excellence Award. This prestigious award is given to the team that demonstrates exceptional commitment to ongoing technical training and continuous improvement in the field of roof repair and installation.
One of our highest honors was when we received the "Community Contractor" designation from GAF and Habitat for Humanity. Over the years, we have made a significant effort to show how much we care about our local community, so this recognition meant the world to our team! We promise to continue to deliver the same professionalism, products and services, and give back to the Brazil community for many more years.
Our Residential & Commercial Services
At Guarantee Roofing and Seamless Guttering, our commercial and residential roofing maintenance solutions are designed with your property in mind, ensuring you get maximum life out of your roofing system.
Whether your home or commercial property needs a flat or a steep-slope roof, our GAF Master Elite technicians have the knowledge and experience to install a leak-free roof built with strength and durability, and that leaves you with 100% peace of mind. See below for a list of home and commercial services we currently offer:
Help Protect Your Investment – Contact Us Today
Rest easy knowing Guarantee Roofing and Seamless Guttering and Seamless Guttering can offer your home or business a variety of different roofing warranties, so you can ensure your investment is protected for years to come. Our team is also ready to discuss the best payment option to fit your budget. Contact our staff by filling out an online form, or call our office in Terre Haute today at