Professional Roof Repair & Replacement In Sullivan, IN
At Guarantee Roofing and Seamless Guttering, we strive to be innovators in the roofing industry. That is why we are proud to announce that we are the first company in Sullivan to offer drone inspections of your commercial or residential property.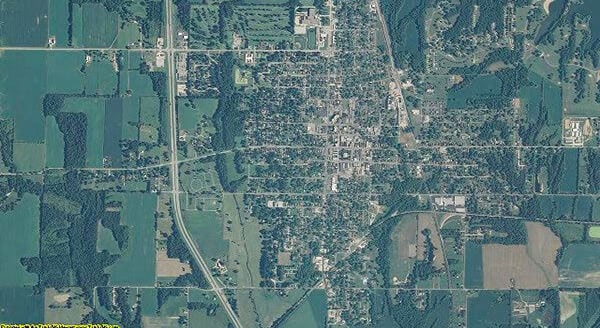 We use drone technology because it helps collect more data than regular inspections without the risk of injury to our employees or damage to your home. These scans allow us to see damaged areas that the eye can miss, and produces reports that have better accuracy for more comprehensive damage estimates.
After examining the detailed drone report, our staff can figure out the best roofing option for you and your home. It is at this stage you get to have some fun while you pick the material, style and color of your new roof.
Other Ways to Enhance Your Home
Guarantee Roofing and Seamless Guttering might specialize in roof repair and replacement, but our team of general contractors is also ready to build a new deck or replace the gutters and windows on your home or commercial residence.
Gutter repairs and window replacement are both necessary to ensure the structural integrity of your home throughout the years. Gutter repairs help protect against water damage to the exterior, while quality windows are a crucial way to keep out drafts and lower your monthly bill. Our staff is also happy to discuss other improvements that will help add value to your home, such as siding replacement or a new deck.
Contact Our Experts Today
Rest easy knowing Guarantee Roofing and Seamless Guttering and Seamless Guttering can offer your home or business a variety of different roofing warranties, so you can ensure your investment is protected for years to come. Our team is also ready to discuss the best payment option to fit your budget. Contact our staff by filling out an online form, or call our office in Terre Haute today at