While you might be familiar with Guarantee Roofing and Seamless Guttering's award-winning roofing, window replacement and gutter repair services, our team of general contractors also takes pride in caring for home siding. We can make sure the exterior of your home looks great and is well-protected.
Did you know broken or damaged siding allows the elements and pests direct access to the inside of your home? Get better protection and reinvent the exterior of your home with siding replacement. The Guarantee team carries the latest siding styles and colors to help design your perfect exterior. This is also a great idea if you are trying to increase curb appeal in order to sell your property.
As an added benefit, quality siding adds greater insulation value that allows you to stay more comfortable while also reducing energy consumption, which means a lower energy bill for you.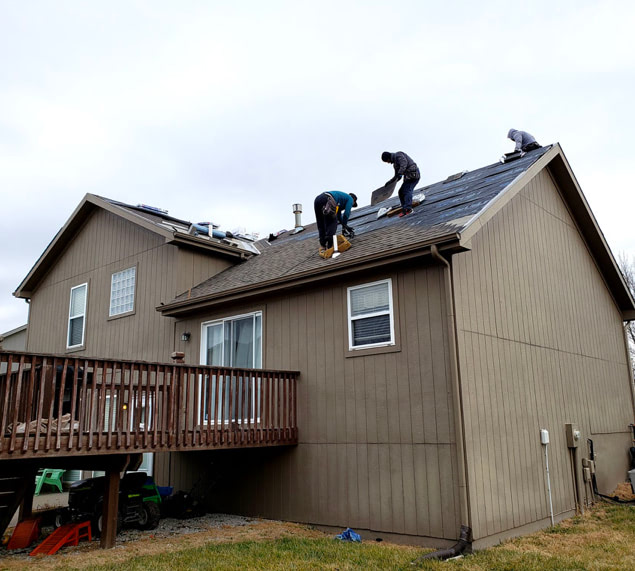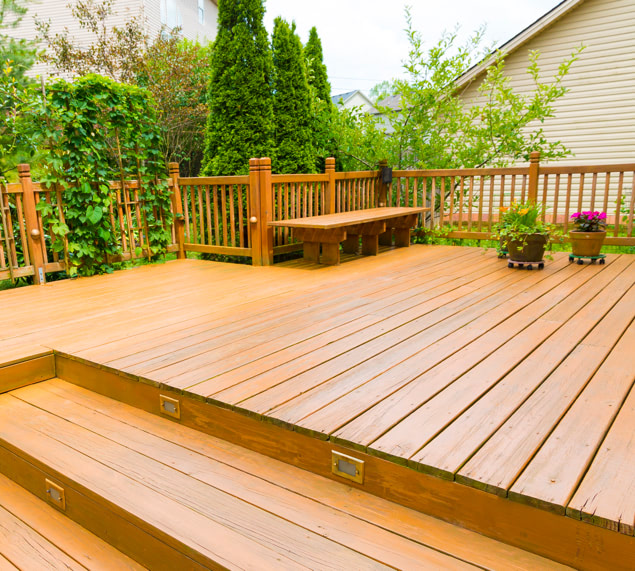 Deck construction or restoration is another excellent way to add market value to your home. Just as importantly, a well-constructed deck is a fantastic place to gather family and friends on the weekends and holidays.
Our staff will gladly visit your home to review the condition of your current deck, or discuss the design specifications of a new deck. We'll take time to educate you about the different materials and styles available.
We use only industry-leading materials to make sure your deck can stand up to the elements, so you can enjoy it for years to come.
Contact Your Local General Contractors
Guarantee Roofing and Seamless Guttering takes pride in being able to deliver the quality improvements you and your home deserve. We will do our best to improve your property with the most dependable materials and the best installation available in the Wabash Valley. Contact our team by filling out an online contact form here, or call our office today at
Professional and friendly service! I felt well-educated about the products and my options. The work was done quickly and results are outstanding! We had both a roof and seamless gutters installed. The clean-up around the house after install was first rate and we are very pleased with the appearance and functionality of the products. I recommend Guarantee to everyone!
January 10, 2019 by Paul Foree on
Guarantee Roofing and Seamless Guttering
If your thinking of a new roof or fence do yourself a favor and choose Guarantee. Hands down the most affordable professional company I have ever dealt with. Jimmy from Guarantee took care of us and the guys who worked on our home did an awesome job.Thanks fellas
Guarantee Roofing and Seamless Guttering
Worked great for our construction class! Really showed us how to apply those shingles.
Guarantee Roofing and Seamless Guttering
Guarantee Roofing is an extremely trustworthy roofing company. Their service is timely and professional. I would recommend this company to any potential customer.
Guarantee Roofing and Seamless Guttering
Smith was very nice and did a very good job
Guarantee Roofing and Seamless Guttering