Gutters: Different Styles and Materials
Gutters are essential parts of your home. By keeping water away from vital elements like roofing and foundation, they help protect your entire home from water damage.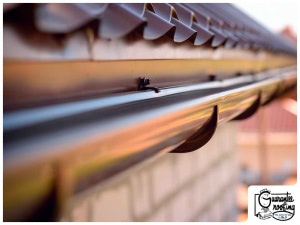 When planning for a gutter installation job, it's important to select the right gutter system. Today, we talk about different gutter types and materials that you might want to consider.
Basic Types of Gutters
These two basic types of gutters are based on the shape of their cross section.
K-style gutters – These are made with flat bottoms and backs while their front side often has a decorative shape. They generally cost more and have twice the capacity of half-round gutters.
Half-round gutters – These are half-round tubes that are often found on older or historic homes.
Common Gutter Materials
Gutters are made from a variety of materials, and many of these are quite reliable and durable. Here are some of the most popular gutter materials:
Seamless aluminum – Seamless gutters are custom-made at the jobsite. They don't have seams, which significantly reduces the likelihood of leaks.
Vinyl – Vinyl gutters are generally lightweight so they're considered ideal for DIYers.
Copper – Copper gutters are resistant to corrosion, and they're typically used on high-end homes or historic restorations.
Steel – Steel gutters are very sturdy. Galvanized steel specifically can resist rust.
Zinc – Zinc gutters are known for being durable and long-lasting.
Not sure which gutter system to get for your home? Don't hesitate to consult professionals. By letting them know your needs and budget, they can offer you the most suitable options for your home.
If you're looking for GAF contractors, look no further than Guarantee Roofing and Seamless Guttering. Our staff has many years of professional experience, and they're equipped with skills and knowledge to help you with your project. Call us at (812) 234-2605, or fill out our contact form to request a free estimate.