How Guarantee Roofing Helps to Create Better Homes
At Guarantee Roofing and Seamless Guttering, we have been servicing the needs of Indiana residents since 1919. As one of the few certified GAF contractors in the area, we are highly qualified to create better living spaces for the homeowners we work with.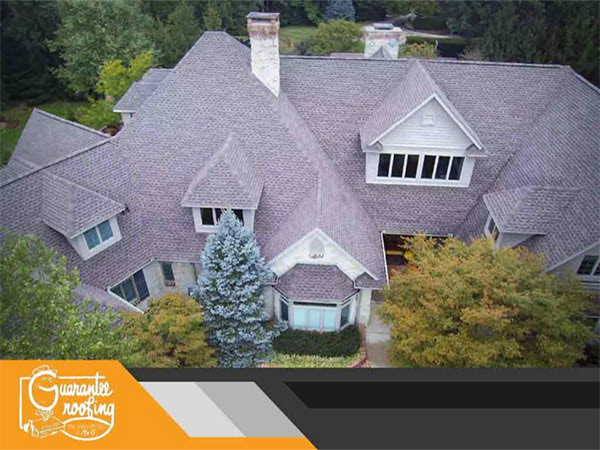 In this post, learn how we can help you create a better home for you and your family with our roofing services.
GAF Certified Roof Installation
As a GAF Master Elite® Certified roofing contractor, we have access to GAF's complete line of premium asphalt roofs. Each is designed to give your home lifetime protection, better value and curb appeal, as well as maximum energy efficiency. We also make you eligible for some of the most robust roofing warranties in the industry for added peace of mind and security.
Preventive Roof Repair
It's not always obvious when something is wrong with a roof. In fact, most warning signs can easily go unnoticed. Missing a repair opportunity, however, can end up costing you more in the long run.
At Guarantee Roofing and Seamless Guttering, we can keep your roof safe and secure with our preventive roof repair and maintenance services. We'll head off roofing problems when they are still small and easier to handle, leaving you with a roof ready to withstand whatever nature throws at it.
Seamless Gutter Installation
We also install seamless gutters, the superior choice when it comes to gutters and roof water management. Unlike sectional gutters, they don't develop leaks over time since there are no sections that will pull apart. You can choose between standard or heavy-duty gutters made of aluminum, copper or steel.
Our seamless gutters are custom-built to your home's measurements, further minimizing the likelihood of leaks. This also ensures that the new system looks flush with the rest of the roof.
Guarantee Roofing and Seamless Guttering is ready to help you create a better home for you and your family. From gutter installation to roof replacement, we will get your project done right the first time around. Call us today at (812) 234-2605 to learn more about our services.